(all images provided in this post can be found over at Tokyo Fashion. Please check out their website for updates on all the fashion of Tokyo)
On January 10th of this year, local offices all over Japan held 成人式(seijin-shiki) or "Coming of Age Ceremonies" to celebrate the young men and women who have reached adulthood, or the age of 20. At the age of 20, it is legal to buy tobacco or alcohol products, vote, and you are henceforth considered a full-fledged adult.
The original "Coming of Age Day" was called "Genpukku" for boys and "Mogi" for women. Boys between the ages of 11 to 17 (the median age being 12) were taken to shrines and given their first adult set of clothes. Also, their hair was cut into a more adult style. The equivalent for girls also included the presentation of adult clothes. (wikipedia)
Nowadays, it's a day that both Japanese and non-Japanese alike look forward to.
For Japanese girls, it's very special because they wear furisode, a special type of kimono worn by unmarried women with longer sleeves than a traditional kimono. This symbolizes they are unmarried and an adult, and thus, are available for marriage. The kimono is usually rented, however, because they are very expensive. Girls also usually get their hair done, in both traditional Japanese and Western styles. They also usually hire someone to help them put on the kimono because it is so difficult!!! Young Japanese men usually wear western suits but some still opt for the traditional kimono with hakama. Often, the young Japanese get special photos taken for their family to commemorate this experience.
Tourists and gaijin living in Japan alike often blog or post pictures from this day, as this is something exclusive to Japan and one of the rare occasions where you can see a large group of Japanese people in traditional Japanese kimono!
Local city offices typically hold the ceremonies in the morning. They invite all of the local residents who will or have turned 20 between April 1st of the past year and March 31st of the upcoming year to celebrate this special achievement and to congratulate and encourage them in their adult lives.
This national holiday was established in 1948 and was originally celebrated every year on January 20th. However, in 2000 the date was changed to the second Monday in January.
Following the ceremony, many young people pray at shrines and then party with either friends or family to celebrate, often until the wee hours of the night!
Links with articles on Seijin no Hi
Tokyo Fashion's 2010 Seijin no Hi pictures
Tokyo Fashion's 2011 Seijin no Hi pictures
The Hub Pages's artcle "The Celebration of Seijin No Hi"
Wanna Go To Japan's Article "The day of coming of age – 'Seijin no hi'"
Billy Hammond's Article "Seijin no Hi"
Pictures from Seijin no Hi at My Tokyo Dream
Article about a Seijinshiki on-location shoot at Graphic Noise
Short post with puri from Seijin no Hi from Mechanical Doll
And now some pictures courtesy of Tokyo Fashion!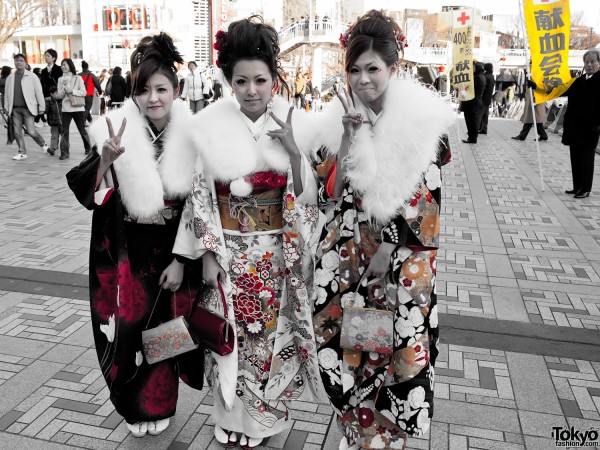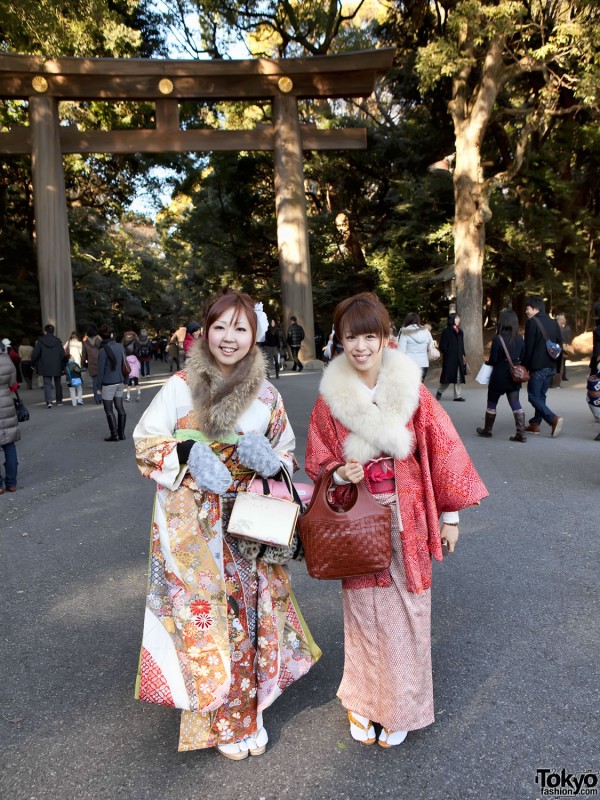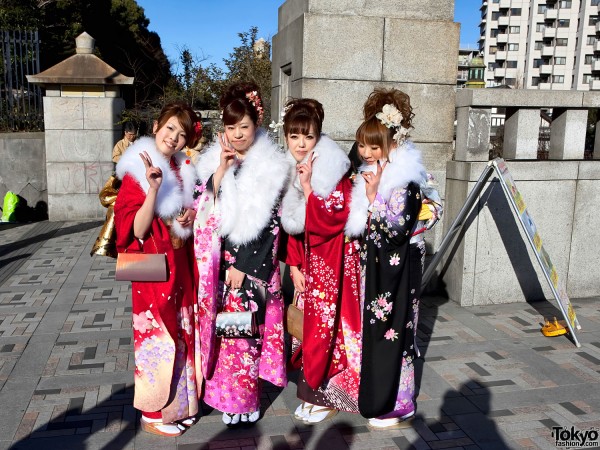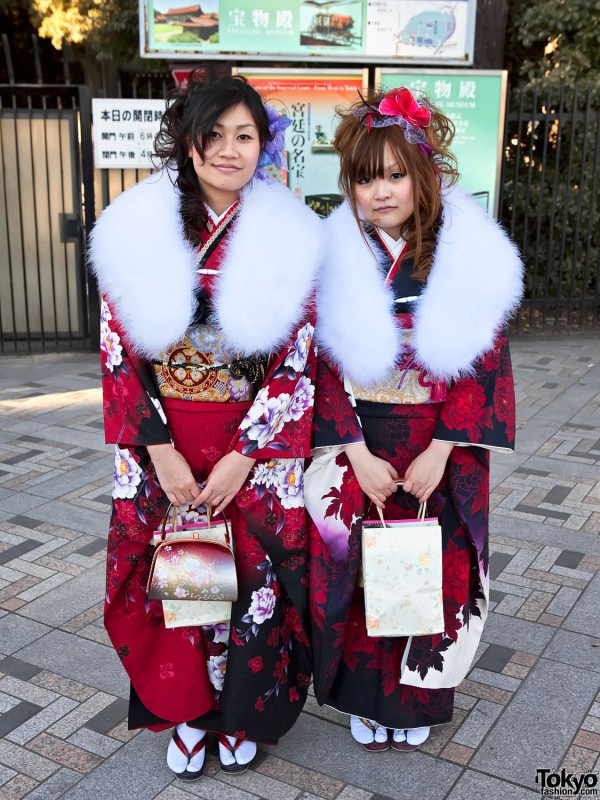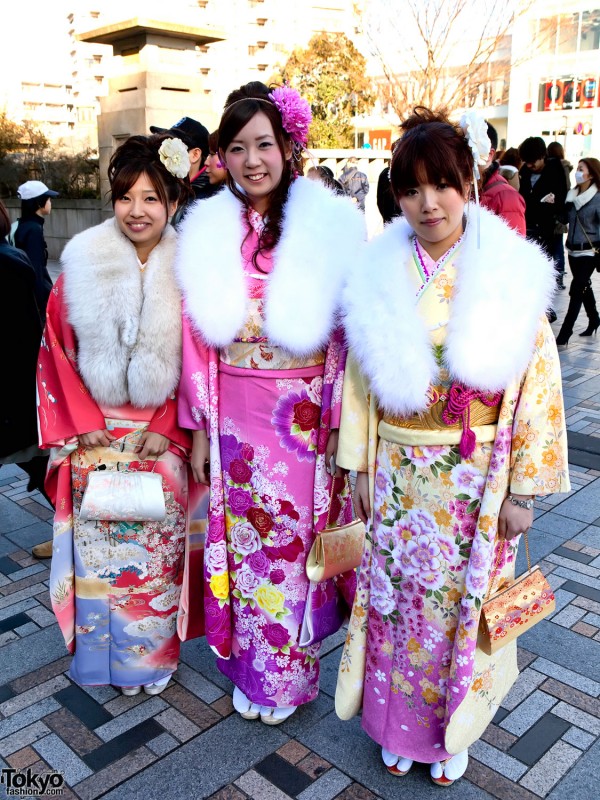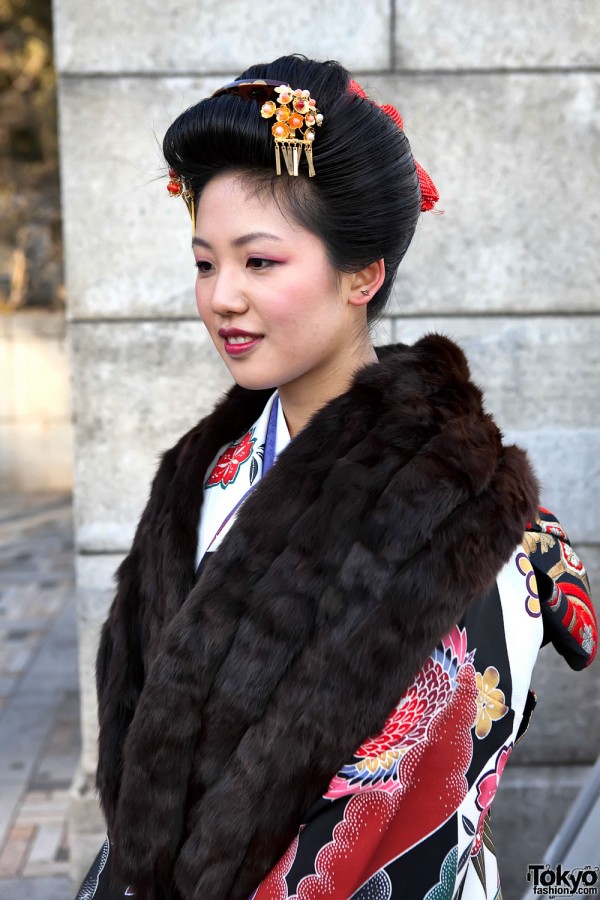 Does your country celebrate when someone becomes an adult? Have you ever witnessed Seijin-shiki?
and as a final note, (as I always have in my posts) I am like 90% sure I am returning to Japan for two weeks in March! One of my best friends said I could stay with him and his family! Yay for not having to book hotels!!
Will you be around the Tokyo area? If so, lets meet!!!!!!!
i have a giveaway announcement next :]